1984 Harley Shovelhead FLH
In September 2005 I bought the 1984 OEM frame on E-bay
and bought a new S&S 93" shovel motor for it.
I'm still collecting parts, the tanks, fenders
and saddlebags are out for paint.
This bike will become my trailer puller!!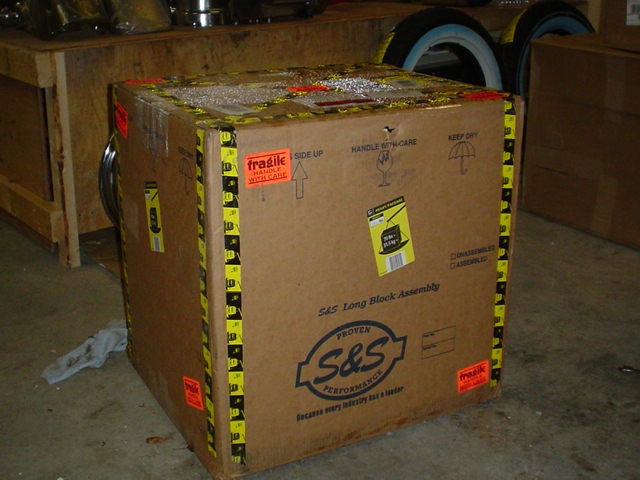 Got the paint back March 12th, started assembly:
The frame is powder coated, the wheels are Ultima 40 spoke, I put together the dual disc front end from FXWG legs and FLH tubes and trees.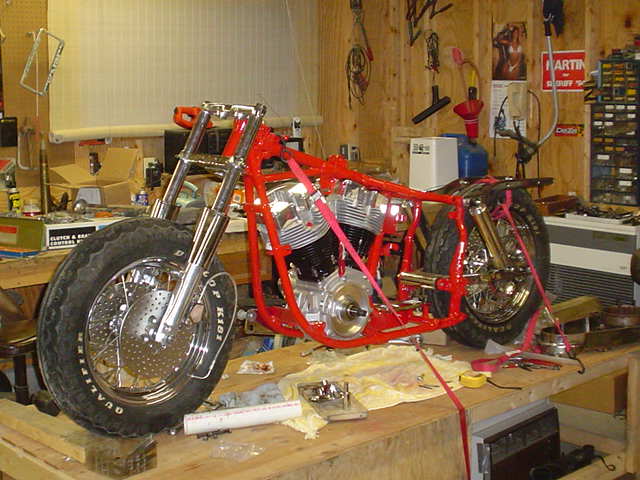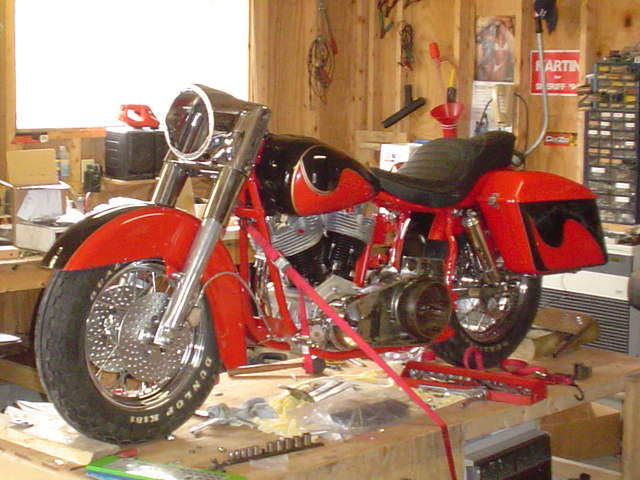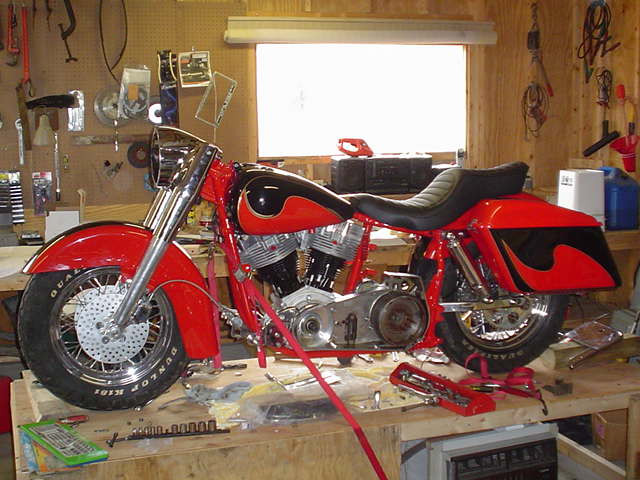 I used a Perma-Cool oil filter mount. Mounted under the tranny plate it was the lowest part
of the bike, so I cut a slot in it to raise it. it is mounted on the rear of the tranny plate